For some people, their hero is themselves but many years in the future when they will eventually meet and decide how they have spent their life.
Ask yourself this question: If you were to see your future-self, would you be proud of the person you have become, or will you just be an old man full of regret, counting his days until they come to an end?
There will come a day when you will be shown a vision. The vision of everything you could have been and everything you could have accomplished; the person you could have become.
An image of your ideal-self who has lived a brilliant life.
On that day, you will either know the know the person or he will be a complete stranger to you.
You may know him a bit, which means you have walked towards your destiny a bit.
You may know him very well, which means that you have nearly accomplished everything that you were born to do.
You may also come to think that he might be your identical twin, and that is a fulfilled and accomplished life.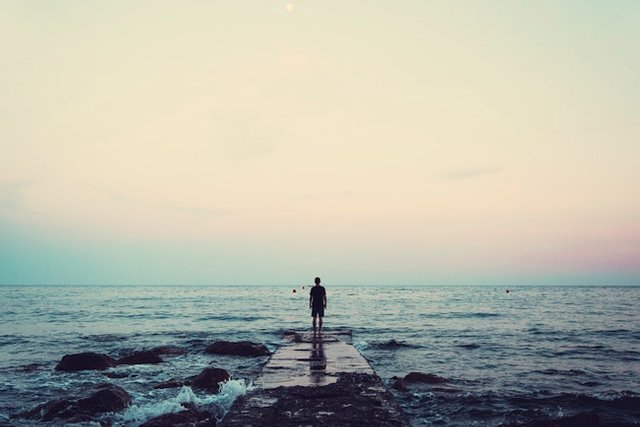 Let us not wait for that day. Try to imagine that vision. Try to think about that person right now. How close do you resemble him?
Think about your thoughts, your words, and your actions. Do they fall to harmony with that image?
Think about your decisions. Do they get you closer to realizing that vision and turning it into a reality?
Because if the answer is no, you are doing everything wrong.
Your life is a road. A difficult and turbulent road. At the very end stands a person waiting years on end for you to finally meet him.
Will you be ashamed of that person, or will you keep your face up and stand proud when you confront him?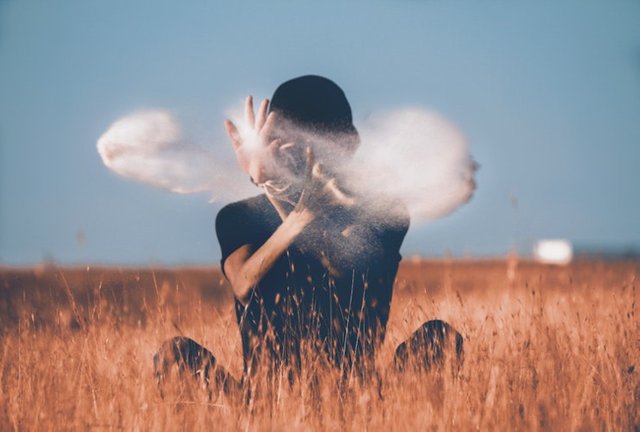 Try to be mindful of the person who is waiting for you in the future.
Always keep him in mind. Think every thought, say every word, and do every deed in a manner that would make him or her proud.
There may be a lot of eyes on you even now, all expecting you to become successful in life.
But remember, most important of all is the person who is standing at the end of the road patiently waiting for you to reach him and make him proud.
Do not live your life with the regret of past decisions.
If you have ever thought or said or done something that would bring shame to that person, make a decision here and now and make sure that it was the last thought, word, or action that did not fall into harmony with your vision.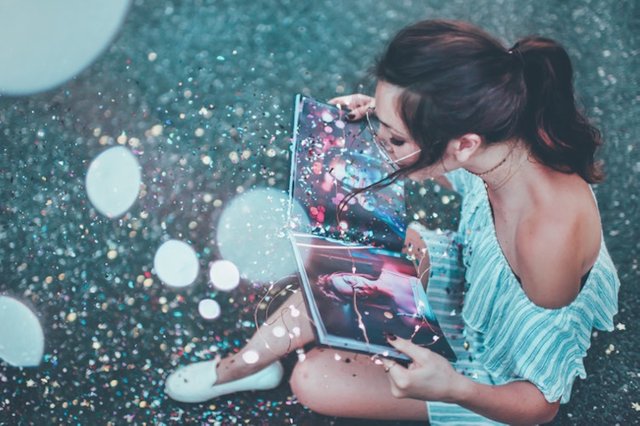 It is only then when you will live a life of happiness, without regret or fear, without the constant haunting thought that you may be doing it all wrong.
Think of that vision, and keep it close in your mind and in your soul.
Ask this question: Will your future ideal-self be proud or ashamed of who you will eventually become?
A BIG HUG!
Important Note!
I have been working very hard on this blog since the beginning. I have a very busy life but I am giving my best and believe me I have shared experiences that I have been coaching thousands of people and I know that the change of the Mindset should be daily. I am already grateful to see you giving upvotes to each other and you can see this with the fact that many already have 8, 9, 10 upvotes. But I'm sure that with the effort of all of us we will see a community with, 40, 50 upvotes and for that everyone should get engaged so we can make it come true. I believe and we can! Resteem…
***Remember Community: Please, if you commented and upvote on a new post I did, please always go back to the previous one because if someone in the community commented lastly because of time zone differences it will be without your upvote and that would not be fair.
You all know the goal! We can reach: 50+ Upvotes each others!
Attention!!!
I'm reading all the meaningful comments from the posts.
I am here making a list of all of you who have helped build this community by voting for each other who write meaningful comments and soon I will respond to everyone with comment and thank you all because I can already see this spirit being built in this Positive Mindset community and help between all of you.
You will receive my upvote in all material and brief comments I will do this in all the posts I am following very closely and I can see what the people who are generous and contribute to this legacy that I am trying to build with all of you can become reality in a short time.
AND
First of all, I would like to thank all of you, who are the most active and proactive in this community, showing your generosity and always with meaningful comments. From now on I will always make a list of these incredible people who have helped to expand our goal of growing ever more.
But I ask that if you are new around here you read many of the previous posts because they make it clear that we are building a community with respect among all, generosity and this blog is for those who really want to start moving their Mindset to positive and moreover be part of the growth of all of us who contribute to this blog. Please do not ask to include you in the list if you are just wanting upvotes because we want here people genuinely attuned to growth and good attitudes and as I have always said with Respect as the basis of all, generosity and positivity!